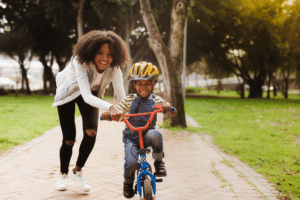 Your oral health is of the utmost importance to Hill Country Dental. Suppose you have a dental emergency in New Braunfels, Texas. In that case, we encourage you to contact Dr. Lara Perry, Dr. Justin Loftin, Dr. Natalia Verona, or Dr. Lauren Sweeney at 830-626-1002 or 830-460-3400 as soon as possible. Our team will help you meet with our dentist to receive the emergency care you need.
If you have experienced trauma to the head or neck, we recommend that you visit the emergency room or your general physician before coming to us, even if your smile is also damaged. To learn more about dental emergency care, we invite you to call or visit us today.
What is a Dental Emergency?
We are happy to care for several types of dental emergencies, including:
Severe, lasting toothaches or other types of tooth pain

A lost dental restoration, such as a lost filling or crown

Damage to the soft tissues of the mouth, including the tongue, cheeks, lips, and gums

A cracked or fractured tooth

A chipped or broken tooth

A partially or fully knocked-out tooth

Swelling in the gums or around the face

Bleeding in the mouth
If you suffer from one of these conditions or another type of dental emergency, please call us right away. 
What can I do Until I get to the Dentist?
When you call, our team can provide you with instructions on how to take care of your smile until you can come to our office to meet with us. 
If a tooth is broken or displaced, it is essential to take measures to save the tooth. If the tooth is knocked out, rinse it off with water and try to place it back in the socket. If that is not possible, put the tooth in a cup of milk. If you are unable to do either of those things, place the tooth in a zip-top bag and bring it with you to our office.
If you have a lost filling or crown, put a piece of sugar-free gum in the cavity to keep it from getting infected. If you are experiencing pain, you can take ibuprofen or acetaminophen. Be sure to avoid any food that is too hot or too cold, as it could cause discomfort.
If you have a swollen lip, you can place a cold compress on the area to reduce the swelling. You can also take ibuprofen or acetaminophen for the pain. If you are experiencing any bleeding, apply pressure to the area with a clean cloth.
Emergency Dental Services at Hill Country Dental
In many cases, we can provide temporary relief for your condition until you can come in for a visit. 
If you have a lost dental restoration, we may be able to replace it with a temporary filling material that we can provide.

If you have a fractured tooth, we may be able to place a temporary crown on the tooth to protect it while you wait for your appointment.

In some cases, we may also prescribe antibiotics if you are experiencing significant swelling or bleeding.
It is important to remember that any of these treatments should only be used as a temporary fix and that you should still come to see us as soon as possible for an evaluation. We want to help ensure that your oral health is restored and maintained for years to come.
Prompt and Helpful Emergency Care in New Braunfels, TX
Dental emergencies can be frightening and overwhelming and can occur at any time. You cannot always plan when you need our care, but we are here to help you through this challenging time when you do. If you are experiencing a dental emergency, please do not hesitate to contact us. We will work to help you meet with our dentist as soon as possible. 
Thank you for choosing Hill Country Dental.